Welcome To Style Hair and Makeup
Welcome to Style Hair and Makeup, we are an on-location professional hair and makeup company, providing beauty services in Tampa Bay and surrounding areas. We specialize in weddings, photo shoots, and special event hair and beauty makeup. We love meeting and getting to know new clients, and together, creating a unique look that fits each person's individual style to make them feel beautiful and flawless. The products we carry are professional grade and meant to be long- wearing, and look amazing in photography and videography. We are certified and licensed experts and have a passion for all things beauty and are lucky enough to call it our career.
We specialize in weddings, working with each bride to collaborate and create a style that is all her own and make her feel the most beautiful on the most special day of her life. Whether the look is natural, a look to go with a theme or era, very glamorous, or even edgy, we enjoy accentuating a bride's unique style.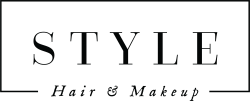 One of our favorite kinds of shoots is Boudoir; we adore bringing out a woman's playful, flirty, sweet, sassy, sexy, fun, and sultry side with voluminous hair and glamorous makeup to accent her personal style. Whether it is a gift for a special someone or a fun session for one's self, hair and makeup compliments any attire to create a look that is captivating, beautiful, and stylish.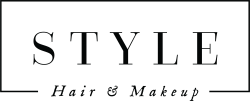 We offer one on one or small group lessons to private clients as well as industry professionals of all skill levels. Whether it's learning the basics and curating a daytime or evening look, we can teach a one time or a series of customized lessons based on your needs and lifestyle. We also teach industry professionals who are looking to advance their stylings skills and bridal techniques. No two lessons are the same, please reach out to chat so we can create a plan for your needs.